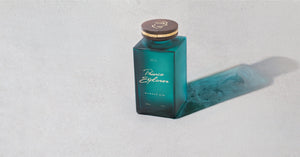 our gin donates 80% of its profits to protect the oceans.

SIP WITH PURPOSE,

PROTECT THE OCEANS*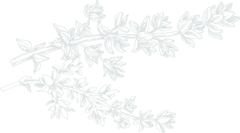 Our inspiration . . .
PRINCE ALBERT I OF MONACO (1848-1922)
Often referred to as 'le Prince Explorateur' and the 'Prince of the Seas', Prince Albert I was a visionary and profoundly humanistic man. 
As a pioneering oceanographer, he led over 28 expeditions and initiated some of the most important maritime scientific campaigns of his time, spanning from the Mediterranean to the Arctic. Onboard his advanced research yachts - the Hirondelle and the Princesse Alice II among others - he contributed to innumerable oceanographic studies and notably charted the North Atlantic Gulf Stream currents. 
As a sovereign, he not only championed peace and justice but also undertook profound political, economic and social reforms. A modern democrat, he provided Monaco with its first constitution. 
Inspired by Prince Albert I of Monaco, Prince Explorer gin pays tribute to this beneficent and erudite leader's intellectual curiosity and enduring spirit of adventure. 
It is with the same spirit that today, we travel the world in search of the rarest and highest quality botanicals. 
The result: a daring gin celebrating the natural curiosity of the 'Prince Explorer'.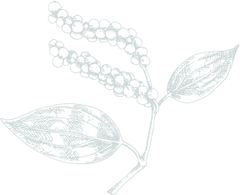 . . . Our story
The greatest adventures yield . . .
The Prince Explorer First Batch is the result of a unique challenge put forth by the founders, to create an innovative yet perfectly balanced gin - one which combined the refreshing brightness of Mediterranean citrus with the complexity and sharpness of select peppercorn varieties from around the world. 
After several years of research and development, a harmonious assemblage was born - 'the First Batch'. 
This spirit, distilled in a 19th century copper alembic, is produced in extremely limited quantities. The botanicals and peppercorns that we rigorously select are sourced from small producers with traditional harvesting methods. 
. . . the rarest treasures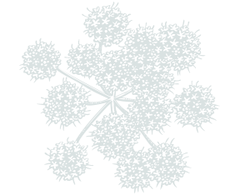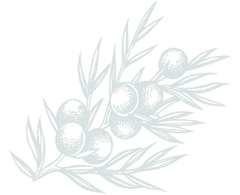 A universal Gin,
born in Monaco
Botanical Highlights

Juniper

Sichuan Pepper

Coriander

Canadian Elderflower

Kerala Cardamom

Nadorcott Mandarin

Siberian Angelica

Brazilian Pink Peppercorns

Lemon Peel
Thyme

Orange Peel
Staying true to our philosophy, in our quest to provide a rare and singular spirit, we traveled to the most remote regions of the globe in search of the best ingredients. For each botanical, we only select those of the highest quality, cultivated with respect and by traditional methods. Not only does this guarantee a gin of the highest quality but also allows us to pay tribute to the small producers we cooperate with and ensure the protection of the environment in the process. 
Our stringent requirements relating to the origin and cultivation of the ingredients we use, our commitment to environmental preservation, as well as our lengthier production process, only allows us to produce a very small quantity of Prince Explorer each year.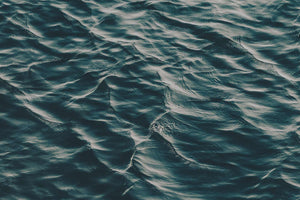 ... discover the singular universe of a rare and captivating gin

embark upon a unique sensory voyage ...
The Bottle
Packaging can be theater . . .
At Prince Explorer, we were not satisfied with solely creating an extraordinary spirit, we had to introduce it in a flacon of rare and striking beauty. 
Our bottle was designed, in its every last detail, to convey the captivating story of Prince Explorer gin, before it is even poured. 
The colour of the bottle was selected to match the specific shade with which the Mediterranean glistens at the foot of Monaco's 'Institut Océanographique', fully revealing its vivid reflections and luminous depth. 
Its iconic appearance lingers in the mind long after its taste dissapears and its aroma evaporates. 
. . . it should tell a story
'every empty bottle is filled with stories'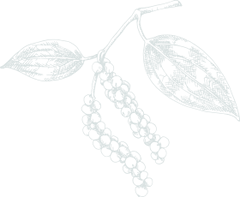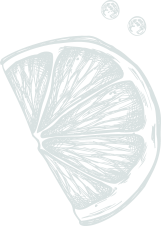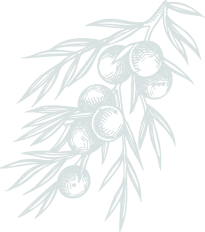 The Process
There is no substitute for hard work . . .
Prince Explorer gin is distilled in a 19th century copper still, like a traditional 'London Dry Gin', using a base of carefully selected and sorted classic botanicals - juniper, angelica, lemon peel, orange peel and thyme. 
Additional botanicals, at the core of Prince Explorer's uniqueness, are then infused into the spirit. It is above all in this step that the mastery of our artisan distillers shines through. In a process approaching that of scientific discovery, for each botanical infusion, they must find the perfect balance of alcohol, temperature, and time. 
For example, most only infuse pink peppercorns for 15 days, extracting exclusively peppery notes. Our experts have found that only after a lengthy infusion process of 45 days does this botanical reveal additional hints of sweet vanilla. The value of time and care is irreplaceable. 
Prince Explorer is a harmonious and enjoyable gin, perfectly balancing the vibrance of select pepper varieties with the sweetness of Mediterranean citrus.
. . . care, and time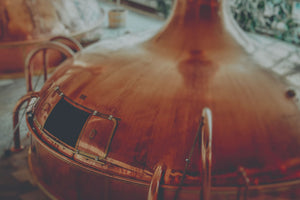 "the time that leads to mastery is dependent on the intensity of our focus"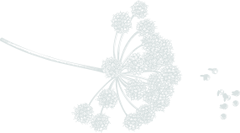 The Result
Small batch by design, not by artifice...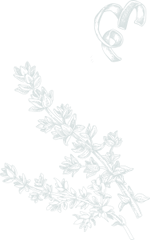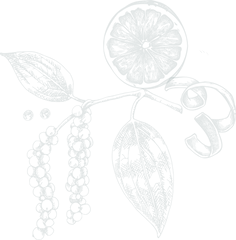 Tasting Notes
TOP
The first expedition begins with top notes of juniper and pink pepper. From the outset, these botanicals help anchor the complex olfactory signature of this gin. As if transported by a warm summer breeze through a citrus grove on the shores of the Mediterranean, subtle hints of mandarin then slowly drift in. 
BODY
Upon first sip, the body is fresh and slightly sweet. Touches of Nadorcott mandarin mingle with herbaceous notes of Siberian Angelica and subtle hints of Canadian Elderflower, balancing sweetness and acidity. Warm hints of pepper balance the body and acentuate the enjoyable complexity of this spirit. 
BASE
The voyage comes to a lingering end, rounded out by a warm and enduring base punctuated by Sichuan pepper and cardamom. At this last port, hints of thyme, reminiscent of walks in the Mediterranean countryside, mingle with pink peppercorns, now expressing their full complexity, revealing sweet notes of vanilla.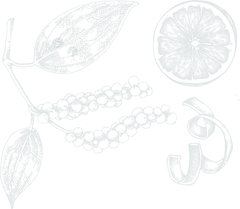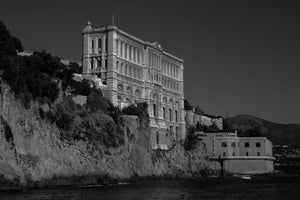 Prince Albert I's prescient awareness of human activity's potentially destructive effects on the oceans led him to become one of the earliest champions of marine conservation. Long before the bleaching of coral reefs or the decline of fish stocks, when so few were talking about the environment, Albert I was already advocating in favour of creating marine protected areas. In 1899, he founded the Musée Océanographique, home to his eponymous Foundation. Since, this architectural masterpiece has solidified its status as the cornerstone of global ocean conservation efforts. 
Today, H.S.H. Prince Albert II of Monaco carries on the Principality's profound and enduring commitment to the ocean. The Prince's Foundation has a crucial and timely environmental mission - it aims to promote impactful solutions to tackle the challenges facing our planet's biodiversity, climate, oceans and water resources. 
In furtherance of our common values and shared concerns, for every bottle purchased, we will donate a part of our ffrevenue to ocean conservation efforts in Monaco and beyond. 
"Oceanography still has the duty of pointing out the danger caused in all countries by the abuse of the resources of the sea, whether poorly regulated or poorly supervised. This is perhaps its best claim to the solicitude of all. – Albert 1 of Monaco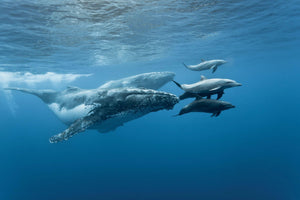 to giving...

IPOS: International Panel for

Ocean Sustainability

Prince Explorer Gin is a proud donor and supporter of IPOS.
Oceans are our planet's life support and regulate the global climate. They are the world's largest ecosystem, home to nearly a million known species and containing vast potential for scientific discovery. Oceans continue to support the global population's economic, social and environmental needs. Despite their critical importance, decades of irresponsible exploitation have led to an alarming level of degradation. Current efforts are not yet meeting the urgent need to safeguard this vast, yet fragile, resource. 
IPOS is a coordination tool seeking to generate informed and tailored actions for ocean conservation. While Intergovernmental Panels on Climate Change or Biodiversity fulfil a critical mission, there is no comparable, globally representative, expert group focused on the evolution of the state of the oceans - IPOS seeks to fill this critical gap and remedy the fragmented nature of our knowledge of the ocean's health. 
IPOS' mission rests on three pillars: 
Constructing scenarios of ocean evolution to inform its governance and manage its resources. 
Defining key tipping points & indicators of ocean health within their socio-economic context. 
Identifying & mapping knowledge gaps to address via research and action. 
Onboard the exploration vessel, Monaco Glacier in the background
ARCTIC EXPEDITION TO SVALBARD
From an early age, Prince Albert I of Monaco displayed a fascination for the polar regions. Between 1898 and 1912, he mounted four scientific expeditions to Svalbard, in the Norwegian Arctic. The crucial scientific research conducted during these voyages remains a foundation of modern oceanography and our knowledge of the Arctic. In honour of these expeditions, and as a token of gratitude for his support to Norwegian polar exploration, one of the largest glaciers in Svalbard was named after his principality - the 'Monacobreen' or 'Monaco Glacier.'

In 2022, alongside H.S.H. Prince Albert II of Monaco, our founders embarked upon an expedition organised by the Oceanographic Institute and the Prince Albert II Foundation, in close consultation with the Prince Albert I Committee and the Archives of the Prince's Palace.

The commemorative journey followed Prince Albert I's original route through the Arctic over 100 years prior. During this extraordinary voyage, the importance of the Prince's contributions to the polar regions was fully unearthed. Alongside a team of scientists, the founders also participated in zoological and topographical surveys and collected various samples to track the impact of climate change on the Arctic. Before departing, bottles of Prince Explorer Gin were left at the northernmost bar in the world - sitting at nearly 80° N - waiting to welcome the next explorers.